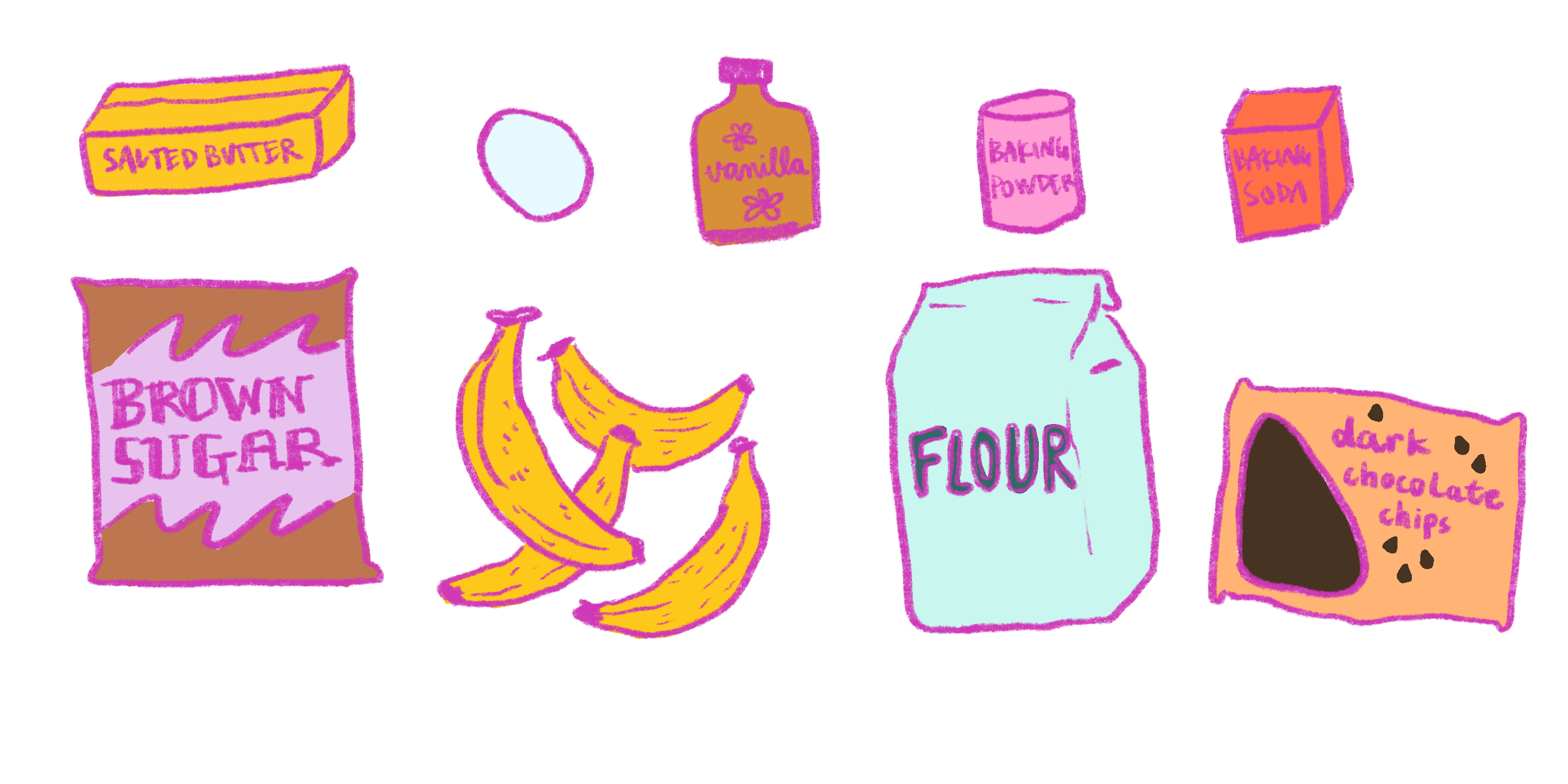 ingredients:
1 stick salted butter
1 cup brown sugar
1 large egg
3-4 ripe bananas
1 teaspoon of vanilla extract
2 cups all purpose flour
1 teaspoon baking powder
½ teaspoon baking soda
1 cup dark chocolate chips
directions:
Preheat oven to 350 degrees F
Spray pan with nonstick spray and sprinkle flour. The flour helps prevent the bread from sticking.
In a large bowl, cream butter and sugar together until smooth. Whisk in the egg then add the mashed bananas and vanilla. Mix until well combined.
Add the flour, baking soda, baking powder, and salt. Mix together, don't overmix! Fold in chips.
Pour into the pan and bake for 55-65 minutes. Let cool for 30 minutes.